Get A Nevada State Business License Today
My Nevada LLC is a Family Owned and Operated Small Business.
Specializing in Nevada Business Formation since 2010
Required for Rideshare Drivers in Nevada
Who is required to file the Nevada State Business License?
State law requires that every person (this includes independent rideshare drivers and all independent contractors) or entity doing business in the state of Nevada obtain a business license annually. 
Should you hire a professional at $55 to get your Nevada State Business License?
Satisfaction is Guaranteed!
1) SilverFlume is not an easy site to manage. It is not a 5 step process. If you make a mistake or misspelling, it will cost you an additional $200. This website is a one size fits all and you will asked questions that do not apply to your business. Don't answer a question wrong or you might cause more headaches.
2) You will get a Color Electronic Original PDF copy emailed directly to you the same day when you hire us.
3) The State fee is $200 and we charge $55 to process the Nevada Business License for you the same day.
4) We are registered with the Nevada Secretary of State since 2010 for your confidence. Search My Nevada LLC
Need to renew your Nevada State Business License? We do that as well for $55 plus the $200 State fee. Complete the form below to start the renewal process.
*In order to get a County or City Business License, you must first purchase a Nevada State Business License.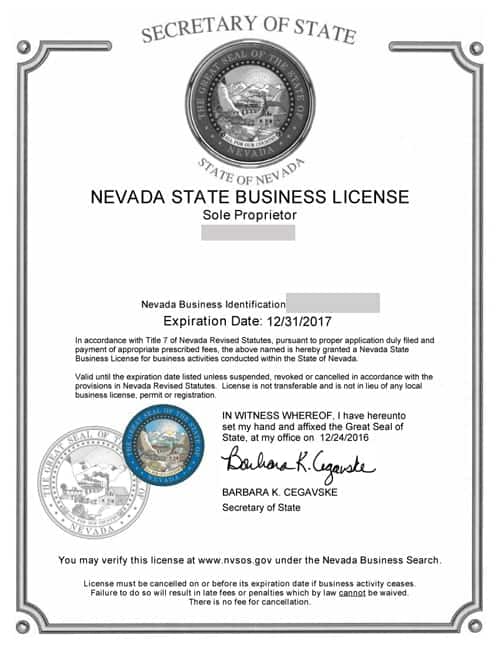 Complete the form below for a follow up email about filing your Nevada Business License.
PO Box 471 Carson City, NV 89702
Content Copyright My Nevada LLC. All rights reserved.